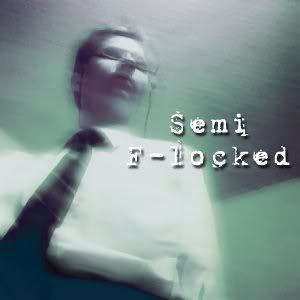 What does "Semi F-locked" mean? It means most of my posts, when I'm in the mood and/or remember, are going to be viewable only to a "Custom Group" that consists of most of my Friends list. So if you're on my list, you'll need to be signed in to see most of my more recent posts. (Tooooo lazy to go back and change the viewability of all my old posts.)
If you're signed in and still not seeing anything new, drop me a comment here and I'll check and see if I forgot to add you to the group. I try to keep on top of things, but I lose track sometimes until someone says something.
If you're curious
why
I've done this, leave me a comment and I'll see if I can remember how to set comments to only be viewable by the person they're in reply to.